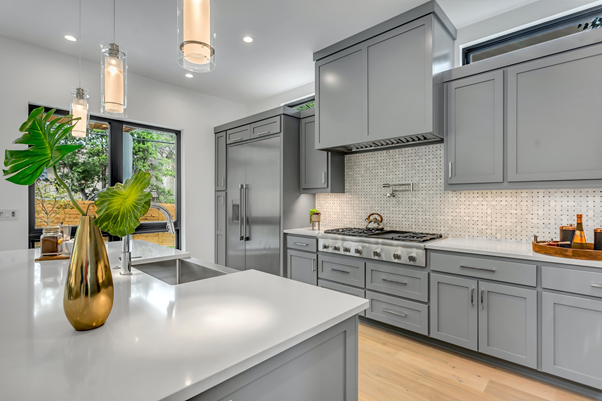 Photo by tamil king from Pexels
Home renovations were once upon a time considered expensive, tough and challenging. As time has gone on and more and more people have shared their experiences around home renovations, it's become ever more visual as to what can be accomplished when you decide to complete a home renovation project managing it yourself. The positive thing here is you can save a fortune planning and executing your renovation yourself. So, if you're one of those lucky individuals now in a position to be able to renovate your home and are considering doing it yourself, then you'll likely also be looking out for research, like this. You clearly don't want to miss things and your right not to want to. So, here are 7 top tips to consider when renovating your home. These are not just any 7 tips but 7 top tips to consider before you embark on your home renovation journey, these are tips you definitely don't want to miss.
Building Survey
Building surveys are extremely important especially before embarking on a home renovation project you're managing yourself. The last thing you want to do is renovate on top of structural building issues that need to be addressed, so always consider the structural issues first and they get surveyed. Consider a building surveyor when you see any obvious structural issues or most commonly cracks in walls. Cracks in walls are the most obvious but also the most missed structural issues as they tend to be ignored until they get worse. However, if you're renovating your home it's always best to get your home surveyed earlier before any builds, so that can be addressed to ensure the total renovation is worthwhile. Positively, building surveys are not too expensive either, so definitely worth considering if you feel you need one.
Décor and Furniture
Decor and furniture are definitely one of the most important aspects to a home renovation as you want the spaces you've recreated to deliver a specific function or atmosphere and the décor and furniture plays a key role in that. When managing your own home renovation this area can seem a long process you may not have time for, if that is the case then I recommend you consider FF&E services. FF&E stands for furniture, fixtures and fittings. An FF&E specialist is someone who will take your furniture, fixtures and equipment requirements and source the products for you. Sounds too good to be true? This service really does exist. They'll take your requirements; understand the spaces you're looking to create and ensure they find you everything you're looking for. This service means you can focus on the overall project, ensuring that's going to plan while you have a qualified professional finding you what you need to help complete the look and style of your home renovation. FF&E services are truly worthwhile considering.
Home Extension
When projecting your own home renovation, it's important to mark out the spaces that are being renovated and what the spaces will be used for. Ideally, you want the spaces to work for you and anyone else who will be utilising them. If you find they may not work for you and need additional space, if worthwhile considering an extension to bring in the extra space required. If you plan first at least these questions can be positively answered.
How do you plan to use the living space?
This very much ties well into considering additional space through a home extension. It's important to plan what each space will be used for before renovating it. It will let you know what type of furniture you need, if it will be open plan what colours the room needs. By planning, you set yourself up to have multiple functional needs that meet the demands and requirements of those living in the space.
Budget Planning
Pivotal to any type of project regardless of industry. Planning on how to spend your budget for your project is extremely important. This is essentially what will make you're budget successful or not as well as setting expectations as to what can be delivered. So before starting your project, map this out thoroughly. Understand where the majority of costs are going and then try to stick to the budget as much as possible to ensure you can have a completed and successful project.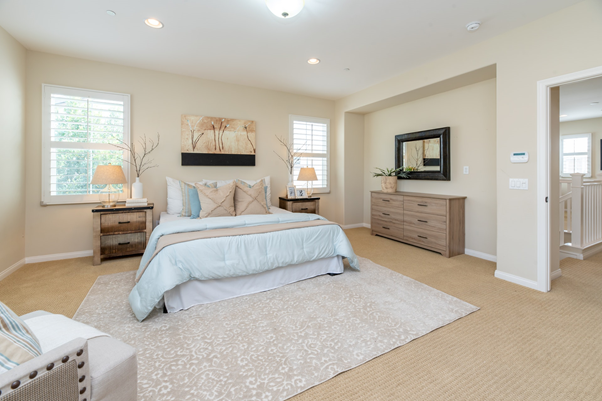 Photo by Terry Magallanes from Pexels
Quality of finish
The quality of finish very much ties into the budget. The budget will let us know exactly the type of finishing we can get and so this certainly needs to be considered. Thinking about the quality of the end finish means you have a view on what things should look like at the end of the project with expectations well managed. There's a huge difference between high end interior design and just simple comfortable living spaces, so it needs to be considered.
What can you do yourself?
Last but not least, what can you do yourself. Home renovations can be quite expensive albeit the area where the budget can be managed is actually doing certain pieces of the home renovation yourself. For example, can you do the painting yourself or put up the wallpaper or install the new laminate hardwood flooring. Working out what you can specifically do yourself when managing your own home renovation, can be a great way to managing the budget.