A wedding is a symbol of love between two people; a way to show your closest friends and family how much you love one another, and an expression of commitment.
Weddings are becoming more and more customisable, no longer the traditional white dress, wedding march, ceremony. There are many more ways to show your true relationship and still have it be a wonderful and beautiful day. Here are 5 wedding ideas every bride-to-be should have …
Themes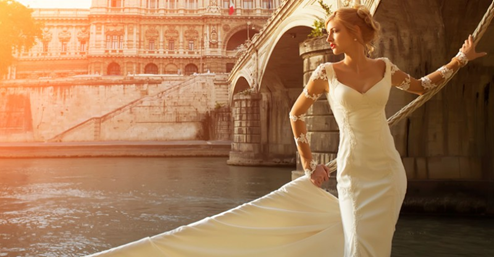 Weddings don't have to be a quiet, traditional affair any more. Many people are embracing the idea of a themed wedding. Whether it be a fandom that brought you and your partner together, something you both bonded over together, or an era in history you both have an attachment too.  Make it fun, it's a day you're supposed to remember for the rest of your life and you want to make sure it envelopes you and your partner's personality and one that your guests will remember and associate with you.
Whether it be magical day where everyone receives their invitations via wax sealed parchment, or a notification of Big Day achievement unlocked – whatever encompasses your personality and makes people smile and think it's typical, embrace it.
Dresses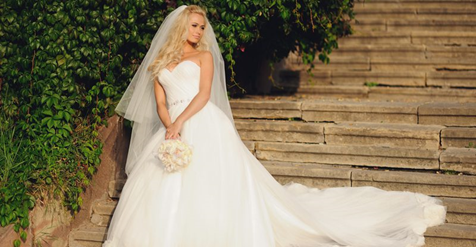 The white dress is a staple for weddings – but that doesn't mean you have to conform. Your day is for you. It's a special day for you to remember forever, and that means you need to be comfortable and confident. Pushing yourself into a frilly, flowing gown that highlights your hips and enunciates your legs is great, but if it's outside of your comfort zone, it will show.
Dress how you look best, and how you feel comfortable. You want people to remember how beautiful you looked, while not being shocked at your choice.
Not a dress person? Counter it with a pair of sneakers peaking from your dress. Make it personal. Do you spend your weekends zooming through country lanes on a motorbike? Get your guests to wear leathers. Are you a crafty person? Try your hand at making your own personalisations to your dress – add a ribbon, or a design that shows off your true personality.
Locations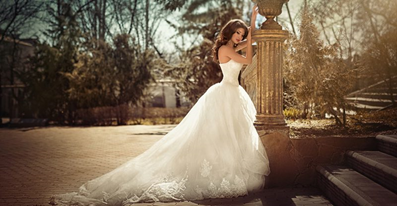 Churches or other magnificent buildings tend to be the norm. Large, sweeping ceilings. Archways instead of doors. Smooth, tiled floors that are boasted to be at least a hundred years old? They're amazing to look at and make the photographs look elegant, yes, but if they don't fit your style then eventually it isn't going to be as grand as it seemed at the time.
There are many locations that you can pick. Museums, if you and your partner are intrigued by history or art. Beaches if you're travellers. The different colours and themes of these places can add to your photos and allow for much more original expressions of yourselves than following the norm.
Photographs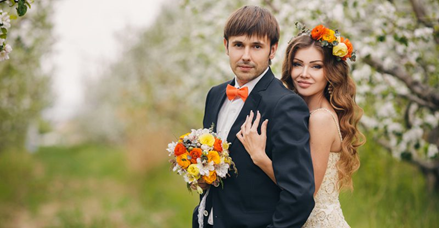 Everyone knows the standard photos from a wedding; the bride and groom looking lovingly into each other's eyes; the family shot where everyone crowds together and looks like it's the most magical day of their lives; the children who were involved looking adorable; and of course the bridesmaids and grooms looking dashing.
But who says you can't have fun with them? Candid shots of guests. Funny faces. Unusual scenery. Not only do you want staged photos of your big day, but the ones you didn't expect when you're looking through can bring warmth and happiness. The ones people didn't know where taken where they're not forcing a smile for the camera but instead looking genuinely happy.
Invitations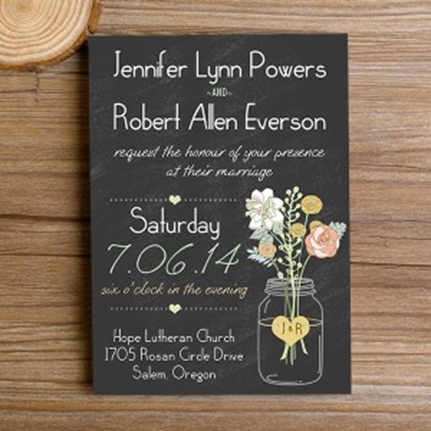 Again, embrace your true self. Fancy paper and cursive writing is pretty, but it's generic. Everyone does it. It's the standard. There is nothing, however, stopping you from showing who you really are with your invitation. Let people know they're coming to your wedding, and remind them of who you both are. Whether it's a witty poem, or personalised for friends. Set the tone for your entire day with the way you announce it.
It doesn't have to be formal and beautiful. The people you are inviting know you, and there's no need for the formal tone. If you want to throw a few insults into the mix, or sassy comments, there's absolutely no reason you shouldn't.